Michaeleen's Manor is a Bed and Breakfast in Cong Co. Mayo, that is themed on The Quiet Man movie, starring John Wayne and Maureen O'Hara which was made in Cong in 1951.
Welcome to Michaeleen's Manor Bed and Breakfast! We are Gerry and Margaret Collins, and we've welcomed guests from all over the world, including John Wayne's daughter - Marissa Wayne, who kindly complimented our "warm Irish hospitality, great Irish breakfasts, comfortable beds and wonderful hot showers!".
You can expect to be entertained over breakfast with tales from my time as the Quiet Man Tour Guide, while Margaret, who was a chef in Ashford Castle during President Regan's stay in 1984, cooks you up a delicious breakfast! We look forward to seeing you soon! Gerry & Margaret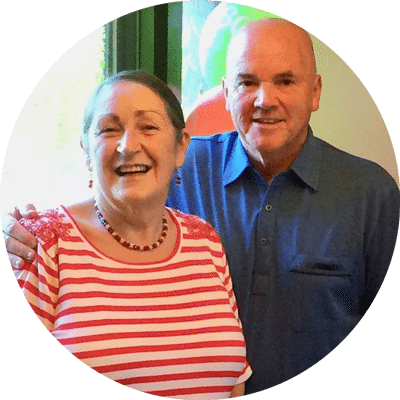 Michaeleen's Manor Bed and Breakfast in Cong Co. Mayo offers a range of single, double, twin, triple and quadruple rooms all ensuite with free wifi, free parking, tea and coffee making facilities, TV/DVD, towels and toiletries.
The Quiet Man Museum is an exact replica of the exterior of White O'Morn, the ancestral cottage bought by Sean Thornton on his return to Ireland, as the original White O'Morn cottage is unfortunately now in ruin. The Musuem is also an exact replica of the White O'Morn interior, which was a Hollywood set. The Quiet Man Museum represents the first time the exterior and the interior of White O'Morn have been created in one place.
Read more
Michaeleen's Manor is the nearest B&B to the Lodge at Ashford Castle on the Quay Rd (the main road to Lough Corrib in Cong).